Bolshaya Dmitrovka IX
Zoom in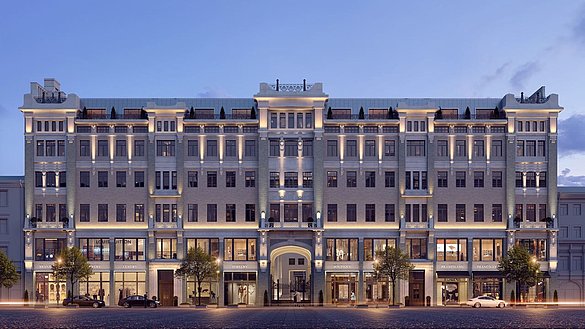 Address: 9, Bolshaya Dmitrovka, Moscow
Scope: Engineer-Procure-Construct
Scale: 32,800 square metres
Bolshaya Dmitrovka IX is an elegant redevelopment in the centre of Moscow. This new premium-class complex is situated right in the heart of Moscow, bordered by Bolshaya Dmitrovka, Kamergersky Lane and Stoleshnikov Lane. The project comprises the restoration and conversion into flats of the historic Mikhailov Apartment Building at 9, Bolshaya Dmitrovka, built in 1903-05 to a design by the architect Erikson. Two new modern blocks with a three-level underground car park will be built in the internal courtyard.
The architectural design is by the renowned Russian architecture studio Tsimailo, Lyashenko & Partners.
Construction and engineering of this technically challenging high-end site will be carried out by FODD. The developer is Ingeotsentr JSC.