Olive House
Zoom in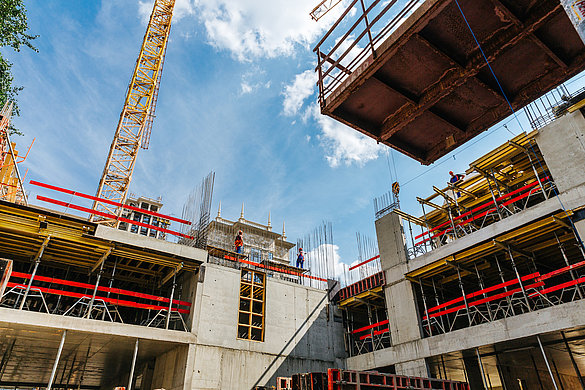 Address: 34, Verkhnaya St, Moscow
Scope: Engineer-Procure-Construct
Scale: 13,935 square metres
Project website: Olive House
Olive House is a new project from Donstroy – a luxury apartment building in a prestigious historic location at Belorusskaya. The project comprises construction of a mixed-level building (7-9 storeys) offering a total of 64 apartments featuring high ceilings, French balconies and terraces.
A handsome natural granite – light Delicatus and dark Labrador Antique – has been chosen for the façade of the building, and this, combined with delicate wrought-iron details, makes for a stylish and elegant exterior.
FODD Construction is carrying out the full range of engineering and construction work, with completion anticipated in 2019.