"Theatre House" – Elite Residential Complex on Povarskaya Street
Zoom in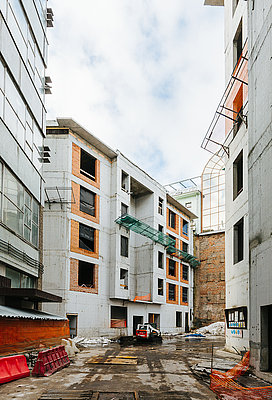 Address: Downtown Moscow, Povarskaya St., bldg. 8/1/1
Scope: Engineer-Procure-Construct
Scale: 42 500 square metres
This unique house on Povaskaya Street is located in the historic Downtown Moscow.
All construction is conducted with full preservation of the main XIX-century façade created by architects Victor Gartman and Nikolai Strukov.
The building consists of eight sections connected by a common underground parking for 279 cars. The height and width of the parking spaces is sufficient for passenger cars of any size.
Upper floors of the building are occupied by the apartments with roof access. Together, there are 129 apartments ranging from 67 to 270 sq metres.
Features:
- Silent high-quality elevators with designer interiors
- Apartments with central climate control and VRV-conditioning
- Possibility of on-demand fireplace installation