Multi-functional mall and entertainment centre "Atlas Park", EPC
Zoom in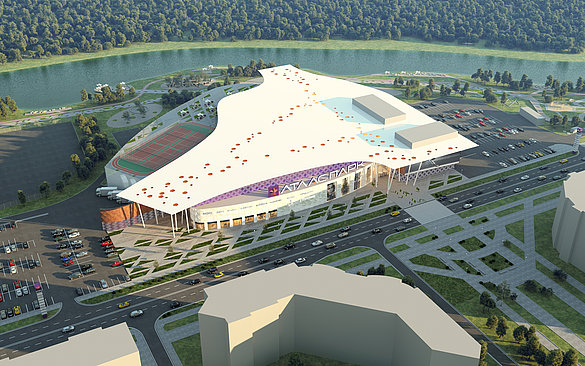 Address: Moscow region, City of Zukovskiy, Gudkov St.
Scope: Engineer-Procure-Construct
Scale: 86 700 square metres
This multi-functional mall and entertainment centre includes an underground parking for 927 cars. A street-level parking lot provides another 370 parking spaces. The planned mall features three open-space, interconnected structures, a gallery with atriums close to inter-level and panoramic escalators. The mall is comprised of three stories and an underground level. The latter includes parking and technical and storage spaces. Level 1 houses a hypermarket, anchor stores and small and medium store spaces. Level 2 houses more anchor stores, small- and medium-sized stores, a food court and administrative offices. Level 3 includes an 8-hall movie theatre, small- and medium-sized stores, a restaurant with an open terrace, a fitness centre with an open terrace, swimming pool, an access to a multi-functional roof with open courts and play grounds. Interior design for the mall and surrounding territory was developed by the architectural bureau UNK Project.