Suburban Quarter
Zoom in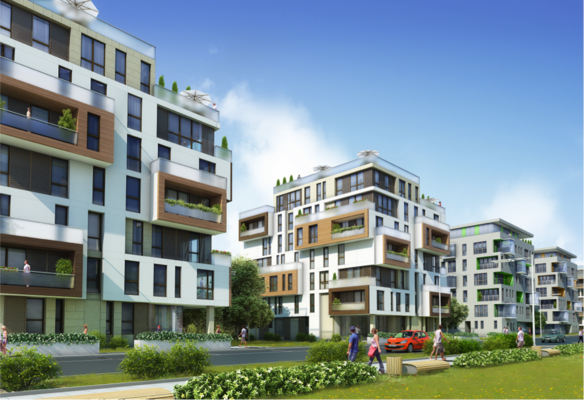 Address: Klyazma-Starbeyevo Microdistrict, Khimki, Moscow Region
Scope: Engineer-Procure-Construct
Scale: floor space – 80.000 sq. metres; overall area – about 970,000 sq. metres
Suburban Quarter is a modern low-rise high-end residential neighbourhood. Set in beautifully landscaped grounds and built to an innovative architectural design, it will offer extensive amenities and a wide range of options for homebuyers, from apartments in mid-rise buildings to townhouses and detached houses.
Suburban Quarter is situated on a 111-hectare plot of land in Khimki district, just 8 km north of the Moscow Ring Road (MKAD), surrounded by woods and overlooking the Moscow Canal.
The overall architectural concept for Suburban Quarter has been developed by Calthorpe Associates, a Californian company that is a world leader in urban planning. The company's designers and architects specialize in comprehensive neighbourhood development and have completed multiple large-scale projects in the US, Europe and Asia. Calthorpe Associates practise New Urbanism, a modern town planning movement that supports the revival of European city traditions, abandoning faceless 'dormitory areas' and creating comfortable urban communities with well-thought-out planning solutions, high-quality architecture and extensive walkable neighbourhoods.
The Suburban Quarter project will be realized in several phases. The overall area of around 970,000 sq. m will be fully developed within 6-8 years. Each phase of the development is self-contained. The general plan for the project enables each phase of the development to be built and commissioned independently.
Developers:
RDI Group – an investment and management company operating in the Moscow Region real estate market.
Limitless – an international company based in Dubai (UAE) and successfully developing large-scale projects in the UAE, Saudi Arabia, Vietnam, and now Russia.