Golden Tulip Rosa Khutor in Krasnaya Polyana
Zoom in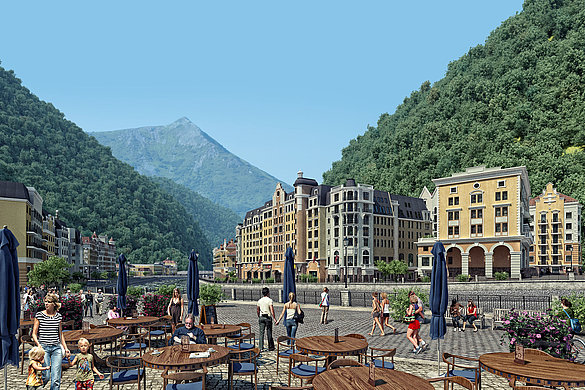 Project scale: 15 500 sq metres
Levels: 9
Rooms: 163
Elevation: 540 metres

This 4-Star hotel is located at the lower base of the ski resort "Rosa Khutor". FODD experts are carrying through interior finish and design as well as a number of engineering tasks. Upon completion, the 163-room hotel will be managed by the Amsterdam-based Golden Tulip Hospitality Group.

The highest design and construction standards of this hotel will cater to the customers looking for superior levels of service and comfort.

Features:
- modern engineering systems (including monitoring and BMS);
- fitness club, SPA and sauna; and
- ski equipment storage facility.