Elite Residential in Trubetskaya street
Zoom in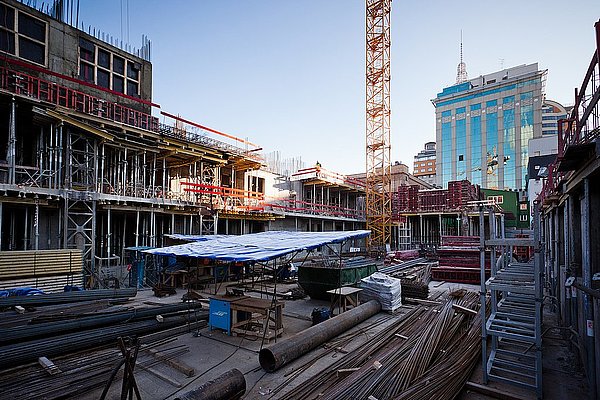 Project scope: 38 330 Engineer – Procure - Construct
Project scale: 38 330 square metres

Address: 28 Trubetskaya str, bldg 2;
Hamovniki district Elite residential complex on Frunzenskaya quay. Although close to the downtown Moscow, the complex is surrounded by parks and public gardens that are perfect for family leisure and walks with children. The complex is located right next to the Mandelstam park with a picturesque pond. The complex borders another group o elite apartments, 'the Garden District', with well-equipped public amenities and another pond that becomes a skating rink during winter. Devichye Pole garden and historical Novodevichy Convent with scenic lake are also within short walking distance.
This multilevel complex is comprised of a main 12-storey building facing Trubetskaya street and side 10-storey wings. The structure forms a quiet and cosy inner yard for the residents of the complex.
The complex is planned for 90 open-plan apartments from 100 square metres and up, and underground parking for 288 spots. A health club that is used exclusively by the complex residents includes a swimming pool, a strength&conditioning fitness room, massage and therapy suites as well as steam and Finish saunas with cold pool, tanning station and a billiard room. Youngest residents will enjoy a chid entertainment centre with a movie theatre while their parents can relax in recreation facilities on the first and the second floors.