Match Point
Zoom in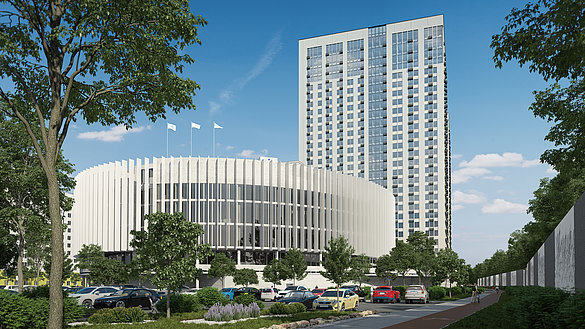 Address: 13, Vasilisa Kozhina St, Moscow
Scope: Engineer-Procure-Construct
Scale: 205,000 square metres
FODD Construction is the General Contractor for the construction of Match Point.
Match Point is a new mixed-use high-end complex featuring apartments and a volleyball stadium, built to a unique design and situated in the Victory Park area in the west of Moscow.
The residential building comprises four sections of varying heights ranging from 13 to 28 storeys, with a three-level underground car park, and is situated within easy reach of Kutuzovsky Prospect.
The residential area includes over 1,600 apartments. The complex is being built using the very latest technology in construction, and 40% of the apartments will be decorated and ready to move into.